Your foundation for a more powerful and confident life.
How would you like to feel…
Confident and motivated in your physical health and fitness
More present and available for your partner/wife and family
More abundant and in control of your finances
A sense of greater purpose and direction in your life
Unfortunately, many men decide that it's not worth
the effort to take their lives to the next level.
Every day, they go through the motions,
repeat the same patterns,
and stay stuck for years.
Their physical health declines
They lose a sense of discipline
They turn to vices to distract themselves from the discomfort of how they really feel
Worn down by stress and overwhelm from all their responsibilities
Feeling stuck and uninspired in the same jobs and work
environments
Intimate relationships lose the attraction and polarity they once had
Wanting change, but not knowing exactly how to pull themselves up, or where to start
It's time for a change.
Do you know what it's like to….
To feel the aspirations and visions you had when you were younger getting dimmer?
To be weighed down with high levels of stress from your work and commitments?
To feel disconnected from the relationships that you know matter most?
To look in the mirror and wish you had more discipline and drive to be healthier?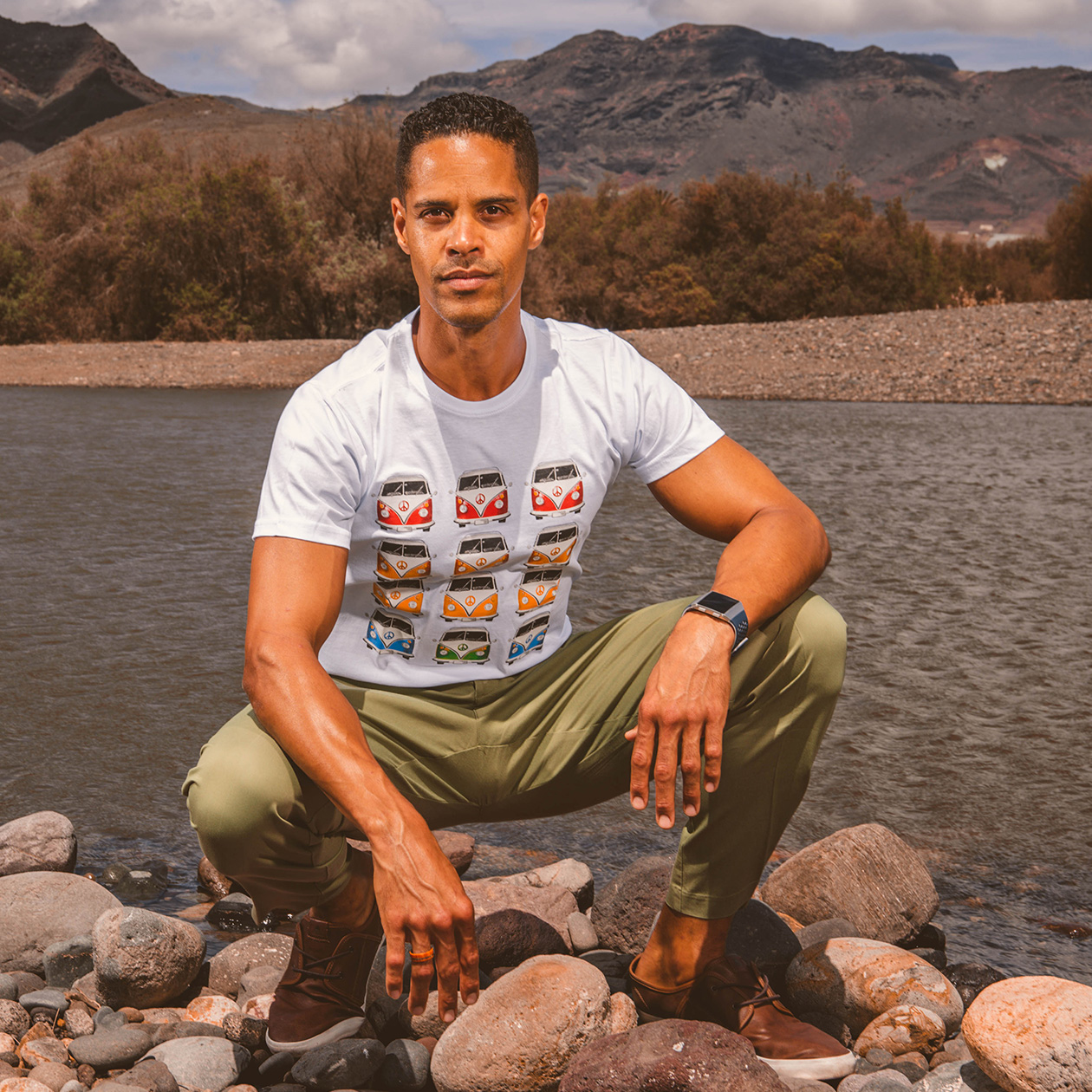 My name is Brian Christian Jenkins.
I am a men's coach and the founder of EliteMan360 and the StellarU Experience, and I know what all of this is like because I've been there.
Behind some of my accomplishments of working for a state senator, serving on a board or directors, earning an MBA out of London and opening my first business in Spain, there was a deeper sense that none of it was enough, which left me feeling unfulfilled.
And that unfulfilled feeling at my core, led me to sabotaging relationships, cheating on girlfriends, neglecting my health, drinking until I made myself sick and ultimately driving myself to burnout only weeks after getting married.
After a week on my couch, I decided that I wasn't going to live my life my default anymore; and spent the next three years, getting over myself, getting out of my own way and solidifying my foundation of who I wanted to be.
I've created The EliteMan Cornerstones™ to help other men like myself to strengthen their foundations and live powerfully.
THE ELITE MAN CORNERSTONES
The Elite Man Cornerstones is a four week training to strengthen your foundation of unshakable health,
profound love, abundant finances, and a rooted purpose.

Possessing the physical strength and the mental clarity will equip you with the energy to "go the distance," and the discipline will lock in your target to keep you on track.
Everything you do is about your relationships to others and more importantly your relationship with yourself. Experiencing a full, loving and thriving relationship with your partner injects you with security and confidence.
 It's not all about money, and, it's all about the money. Money is merely a tool that allows you to live the lifestyle you desire for yourself. How you earn and experience money is where most of us go wrong.
Knowing your purpose and what really fulfills you is what empowers you; giving you energy to pursue your dreams and leave a legacy that you'll be proud of.
In the Cornerstones Training, you will receive:
 4 Cornerstone Training Modules

4 Challenges & Assignments

Private Facebook Group

First 50 men only:
EliteMan Bonus Gift (Value $500, enroll now!)
Working with Brian has made me feel better about myself, my life, my purpose, and my direction. He's just able to point things out that I can't see for myself.
Brian awoke a giant in me. He helped me visualize my life and what I want to accomplish, and create a plan to execute it.
"If you're looking to get the support to live the life you want and break through the challenges around relationships, physical health, etc… he's your man."
There is an

Elite Man

within you.

I believe there is greatness in every one of us.
It's our responsibility to find the key to unlock this part of us,
for ourselves, our families, and loved ones.

So we can come alive, live our legacy, and live an elite life.
An Elite Man is

a man who

never settles


for less than who he's meant to be.
Your skill level or years of experience don't matter.
Every master knows the basics are what matter.
This training is about bringing it back to the basics.
Whether you are new to self improvement, or have been on this
journey and are looking to keep strengthening yourself,
this is a powerful regimen that can change your life.
Build your foundation.
Become your elite version.